WHOLE BODY CRYOTHERAPY
Utilized worldwide since 1970's to enhance athletic performance, wellness and beauty
Learn More
INNOVATIVE COLD THERAPY
Cryospot Cryotherapy is a leading provider of non-invasive cold therapy focusing on athletic recovery, pain management, and overall health, beauty & wellness. Cryospot provides safe and natural therapeutic programs to aid in athletic performance, inflammation reduction, increased metabolism, anti- aging and skin renewal. Utilized worldwide since the 1970's to enhance recovery from joint disease sufferers to elite athletes, Whole Body Cryotherapy (WBC) has proven to be a powerful therapy for inflammatory disorders and injuries.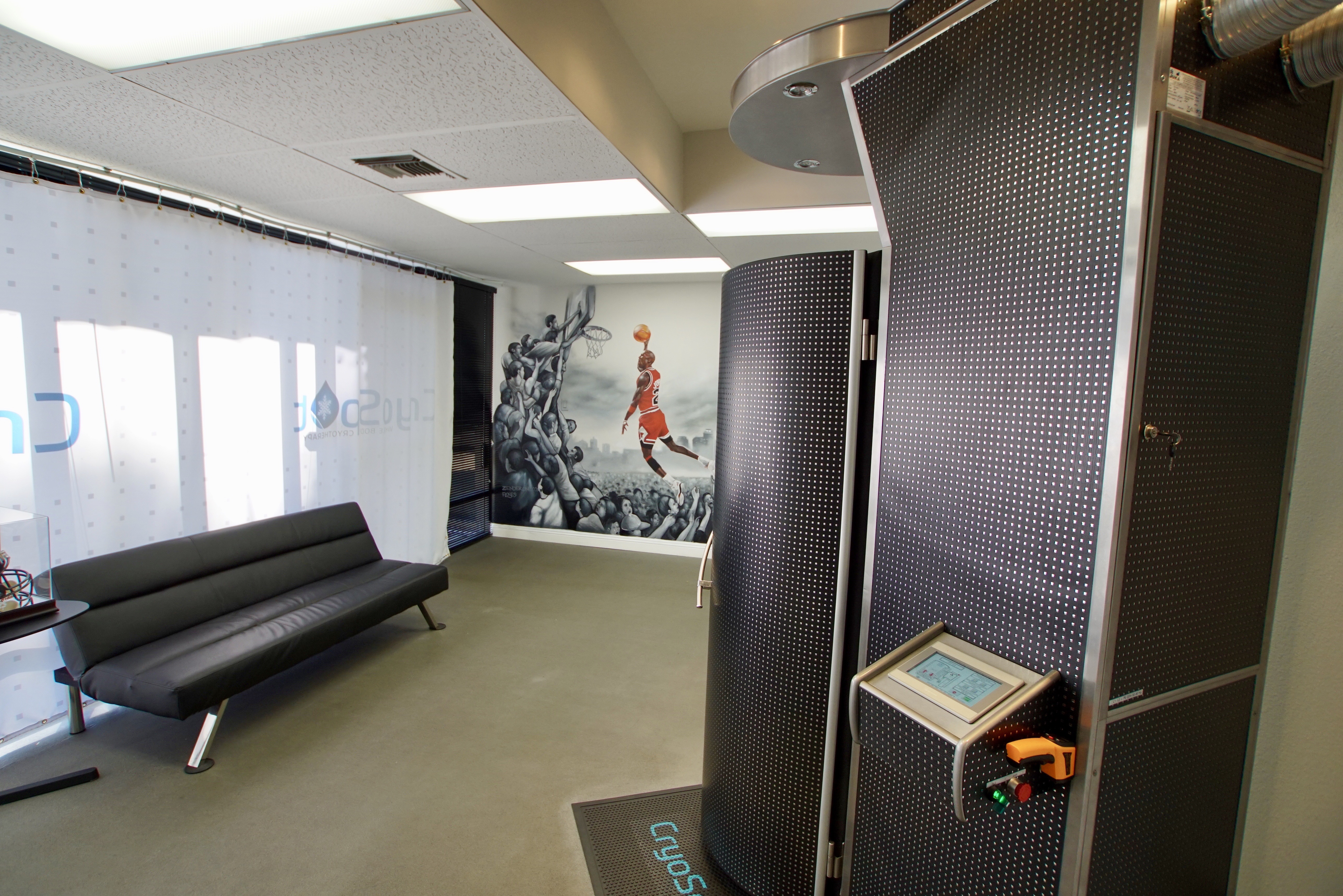 CryoSculpting
This unique 50-60 minute body contouring treatment uses thermal shock to eliminate fat, reduce cellulite, lift and tighten the skin in desired areas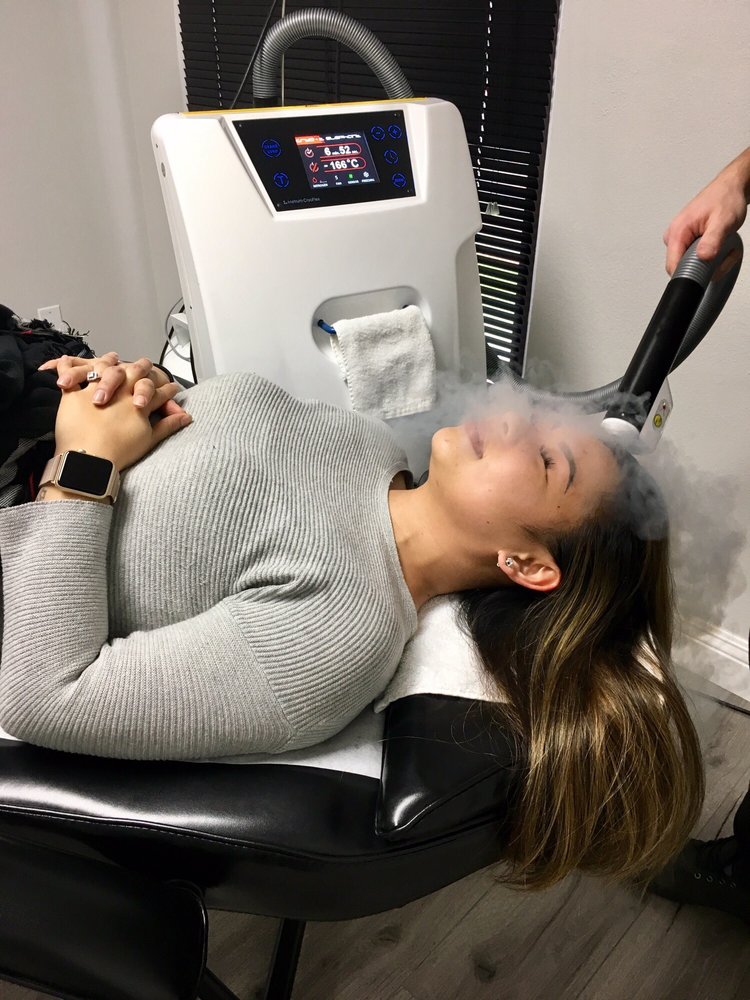 CRYOFACIAL
The Cryofacial is a cryogenic treatment in which a controlled beam of vaporized liquid nitrogen is used to treat the face, scalp, and neck area. The cold nitrogen produces an instant tightness of the skin, reduces wrinkles and stimulates collagen production which increases skin elasticity.
CRYOSPOT TREATMENT
The CryoSpot treatment is the perfect compliment to WBC. While WBC is great for overall wellness of the entire body, the cryo-mini is used to target specific areas or "spots" that need further attention. RECOVER faster with a localized spot treatment.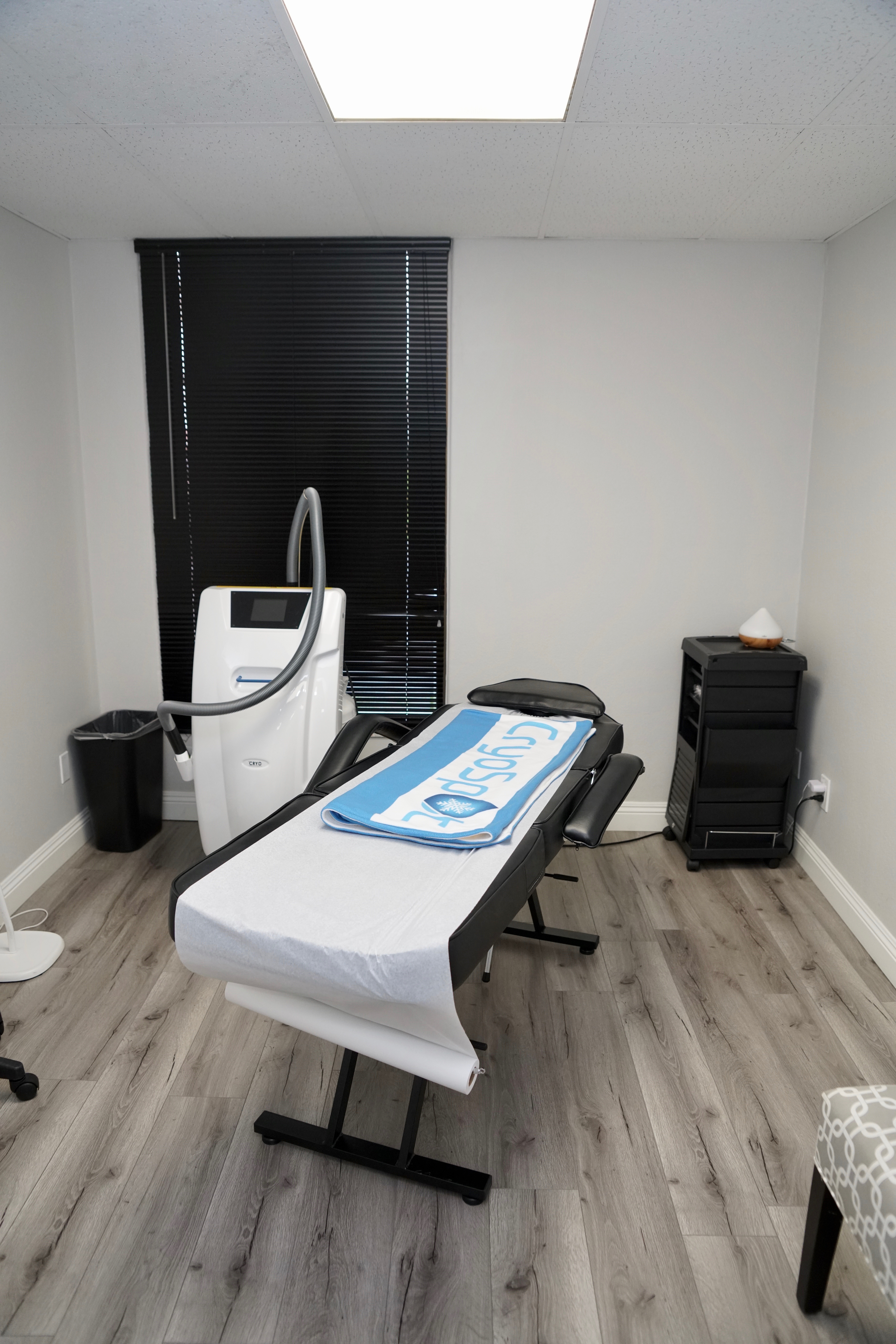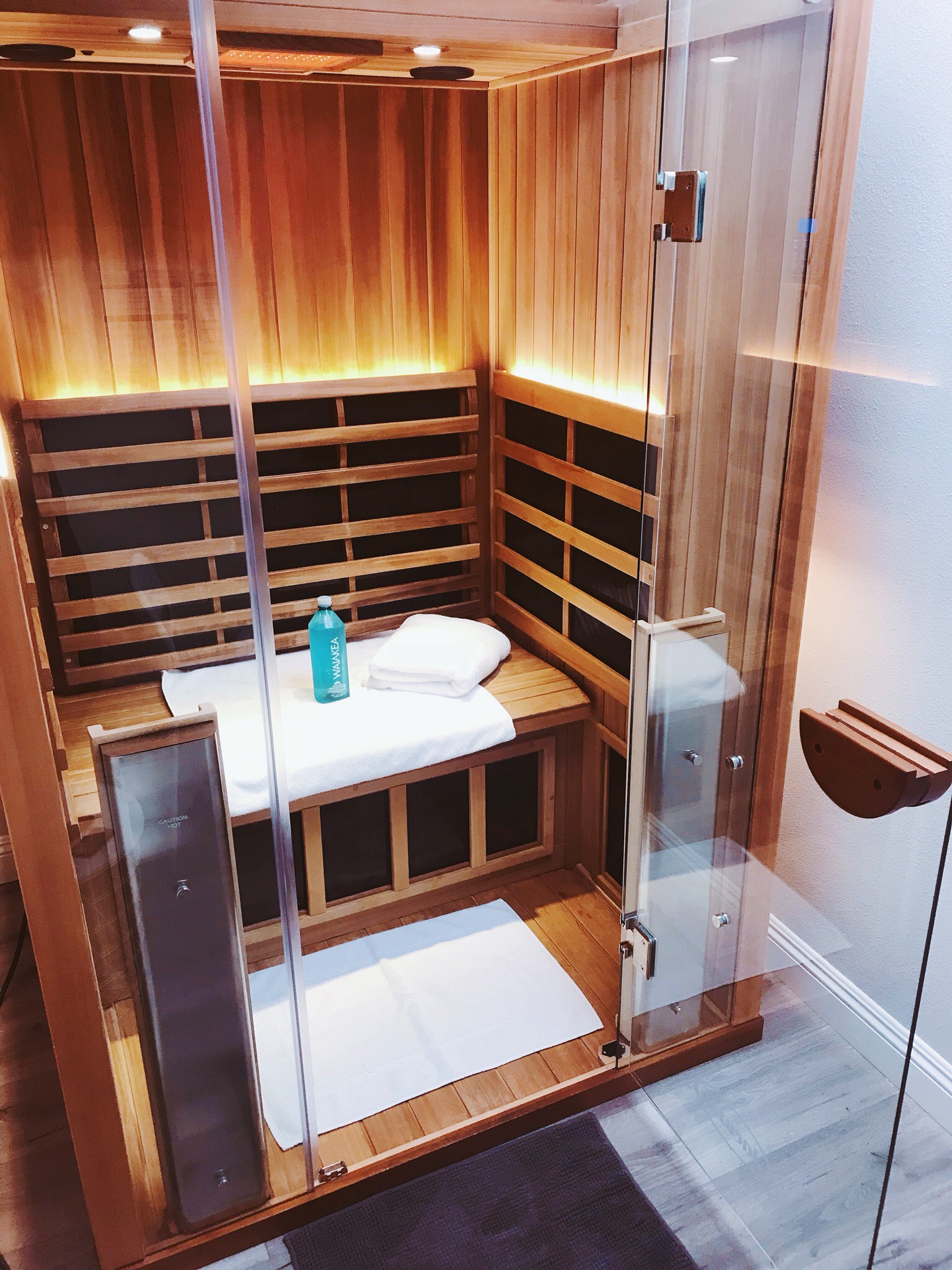 INFRARED SAUNAS
While a traditional sauna heats the external air around, an infrared sauna penetrates into your body and raises your internal body temperature. EXPERIENCE THE INFRARED DIFFERENCE!
This place is amazing!! Vic is the sweetest and always takes care of me and my friends. Connie and Kyle are so knowledgeable and accommodating as well. I feel so amazing after all of my treatments I can't believe it took me so long to come try it! You gotta come check it out- 10/10 recommend!!!

Lillian K.


1/08/2022

Give Milena a raise! She is very nice. Best customer service I ever received. Best place to come after a soccer game. Thank you for the service Cyrospot !

Brice M.


10/04/2023

My boyfriend and I did the whole body cryotherapy, and it was an awesome experience! My whole body felt more mobile, no aches or pains, and smooth skin immediately after the treatment! Vic was great and so helpful and informative! And very personable! Would 100% recommend!

Danica J.


4/18/2022

This place is phenomenal! I had no idea they had such a variety of services ranging from various cryo treatments all the way to IV therapies and a sauna! The owner Vic explains everything to you in detail. Vic is clearly passionate, knowledgeable, and cares about his clients. I walked out of my first ever cryotherapy session today 1000% impressed and will be coming back for future sessions! I am so excited that I found this place! #AMAZING !!!

Laura C.


1/29/2022

When I first visited Cryospot, I was greeted by Vic who gave me a quick tour of the facilities... no question was to complicated for him, no question too silly...a "salt of the earth" type person... he took the time to answer all questions sincerely and came from a good place.... Ie: what's best for me...I found him to be very engaging, knowledgeable, comical, warm, and importantly, always doing what's best for his clients.... Since then I have been coming regularly, and the place is always uber clean and safe.... In fact, if you forget to put on your rubber gloves prior to Whole Body Cryo ("WBC") they will certainly remind you..lol... I have brought a few friends here and they all love it! The Cryo facials, sauna, and Cryosculpting I have found to be spot on!! Kyle and staff are amazing!  Well worth it!!

Jim K.


2/08/2022
Contact Us
3621 W. MacArthur Blvd. #115
Santa Ana , CA 92704
Phone: 949.940.8959
MON – FRI
10:00am – 2:30pm
4:00pm – 7:00pm