WHOLE BODY CRYOTHERAPY
Utilized worldwide since 1970's to enhance athletic performance, wellness and beauty
Learn More
INNOVATIVE COLD THERAPY
Cryospot Cryotherapy is a leading provider of non-invasive cold therapy focusing on athletic recovery, pain management, and overall health, beauty & wellness. Cryospot provides safe and natural therapeutic programs to aid in athletic performance, inflammation reduction, increased metabolism, anti- aging and skin renewal. Utilized worldwide since the 1970's to enhance recovery from joint disease sufferers to elite athletes, Whole Body Cryotherapy (WBC) has proven to be a powerful therapy for inflammatory disorders and injuries.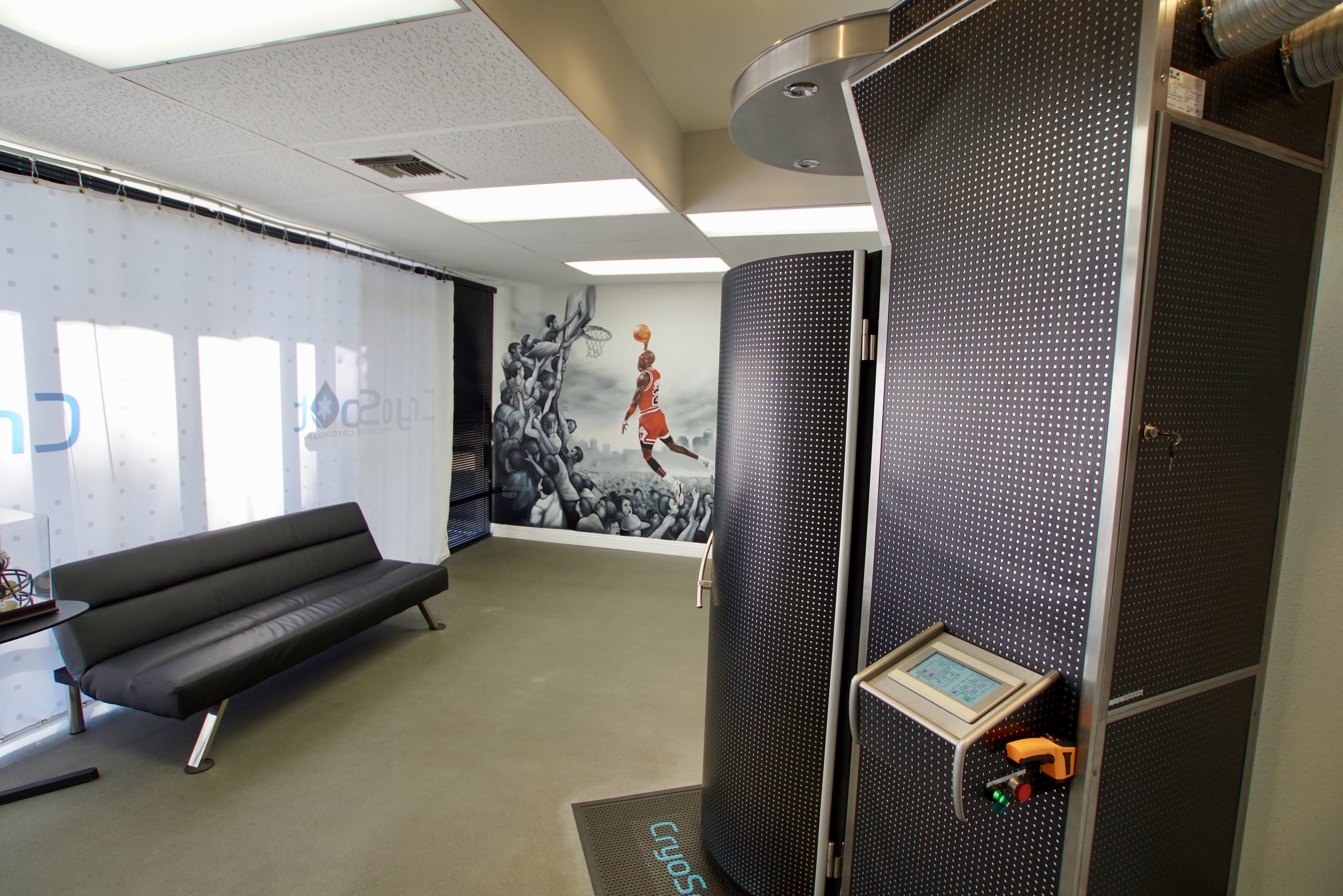 CRYOFACIAL
The Cryofacial is a cryogenic treatment in which a controlled beam of vaporized liquid nitrogen is used to treat the face, scalp, and neck area. The cold nitrogen produces an instant tightness of the skin, reduces wrinkles and stimulates collagen production which increases skin elasticity.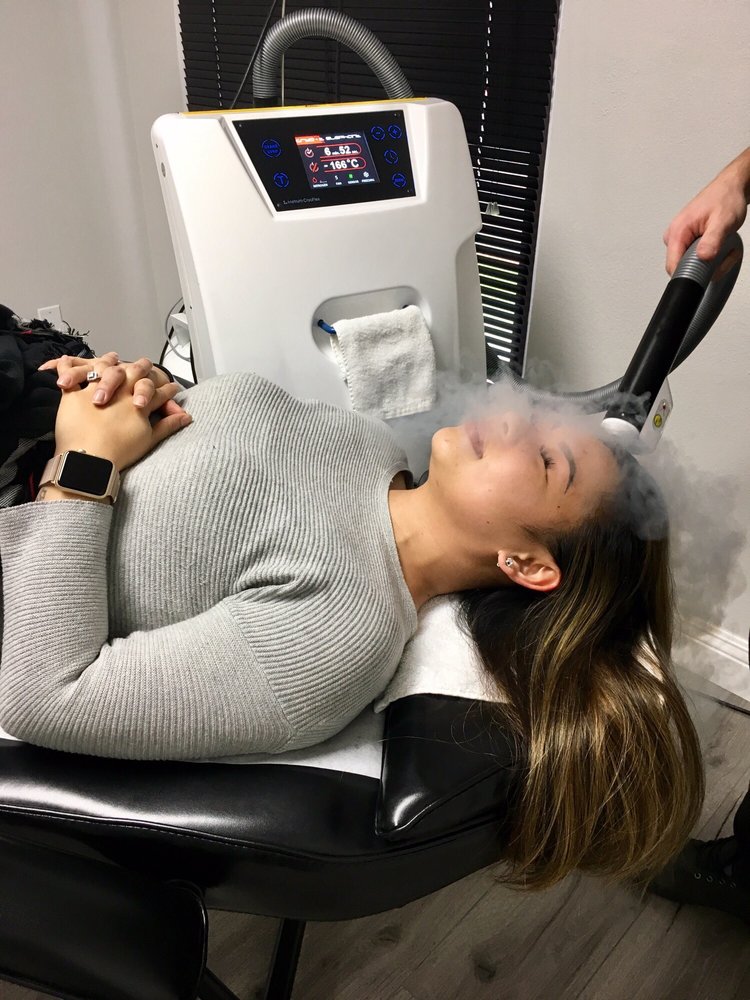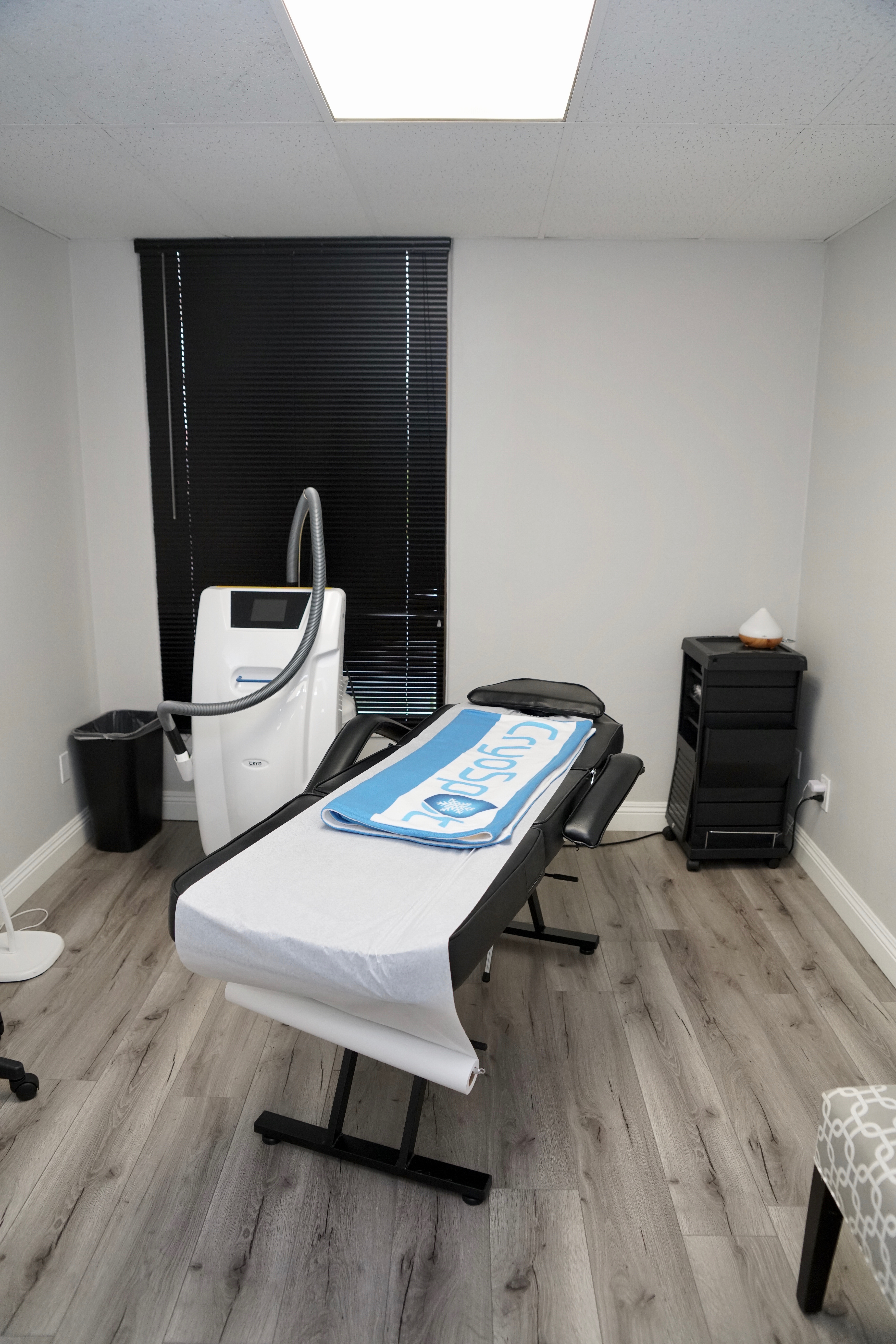 CRYOSPOT TREATMENT
The CryoSpot treatment is the perfect compliment to WBC. While WBC is great for overall wellness of the entire body, the cryo-mini is used to target specific areas or "spots" that need further attention. RECOVER faster with a localized spot treatment.
INFRARED SAUNAS
While a traditional sauna heats the external air around, an infrared sauna penetrates into your body and raises your internal body temperature. EXPERIENCE THE INFRARED DIFFERENCE!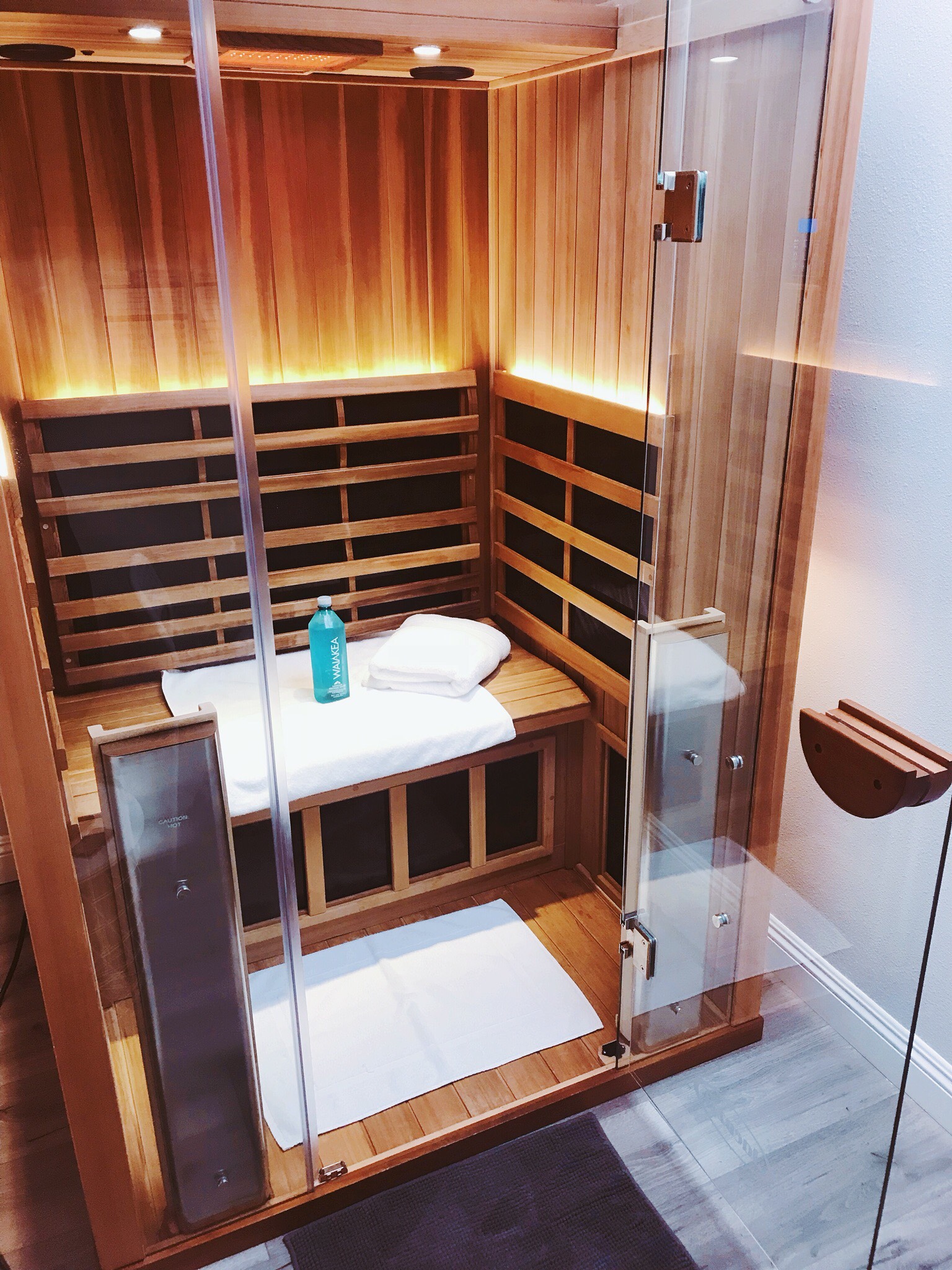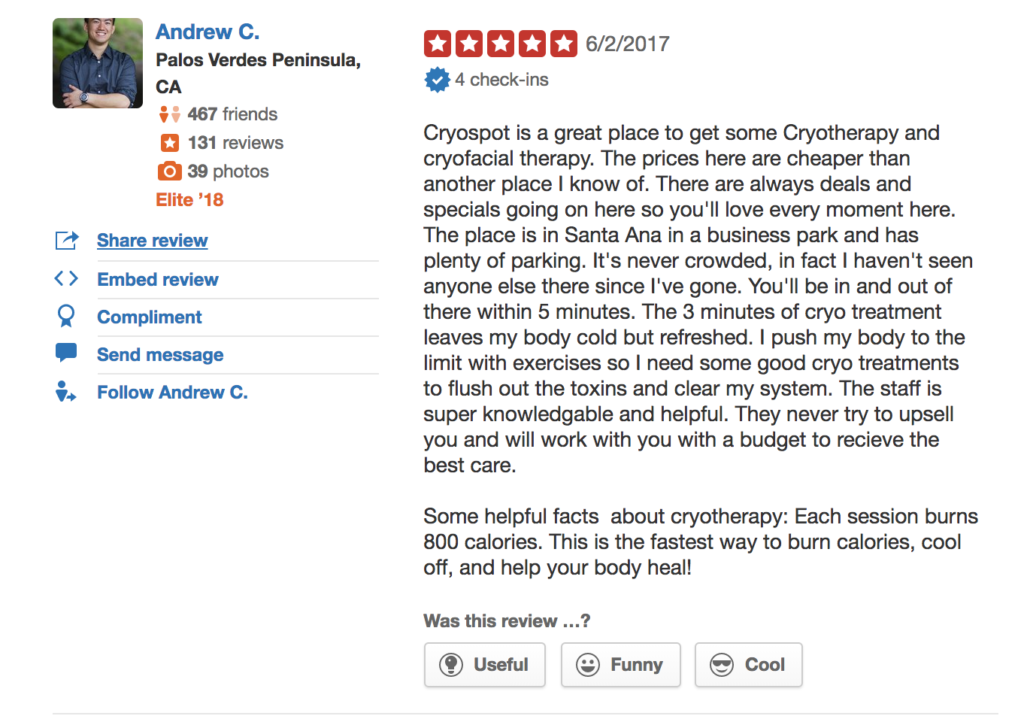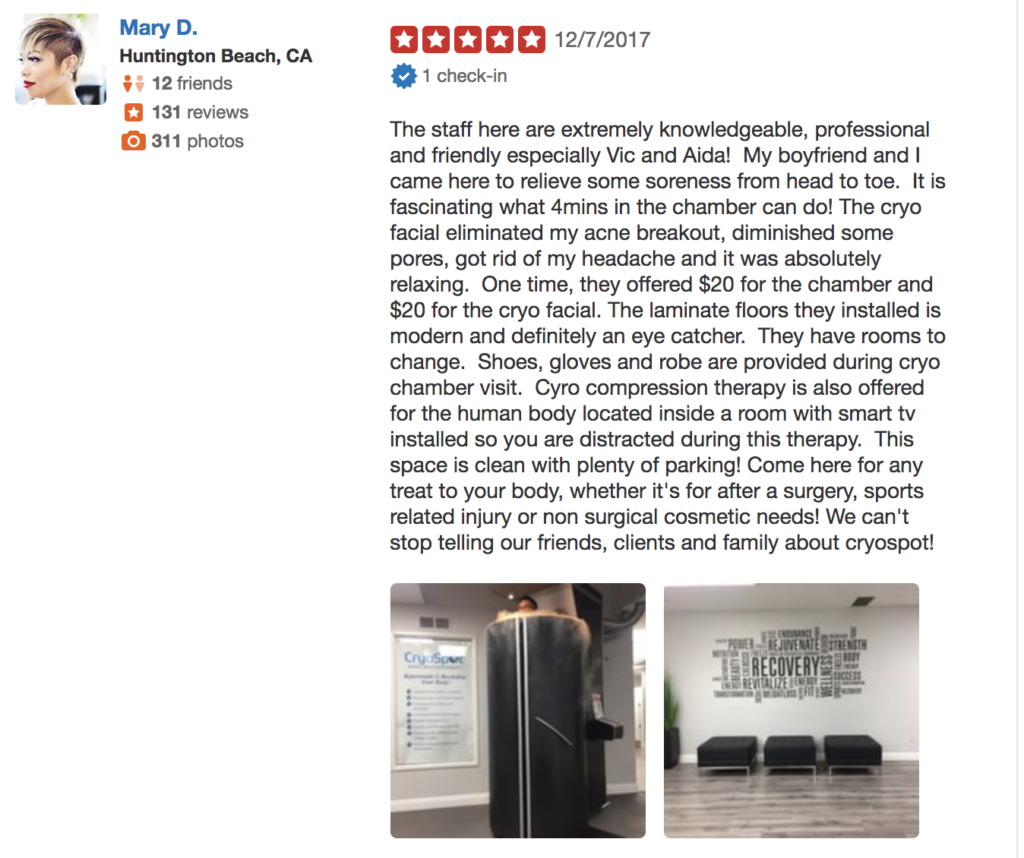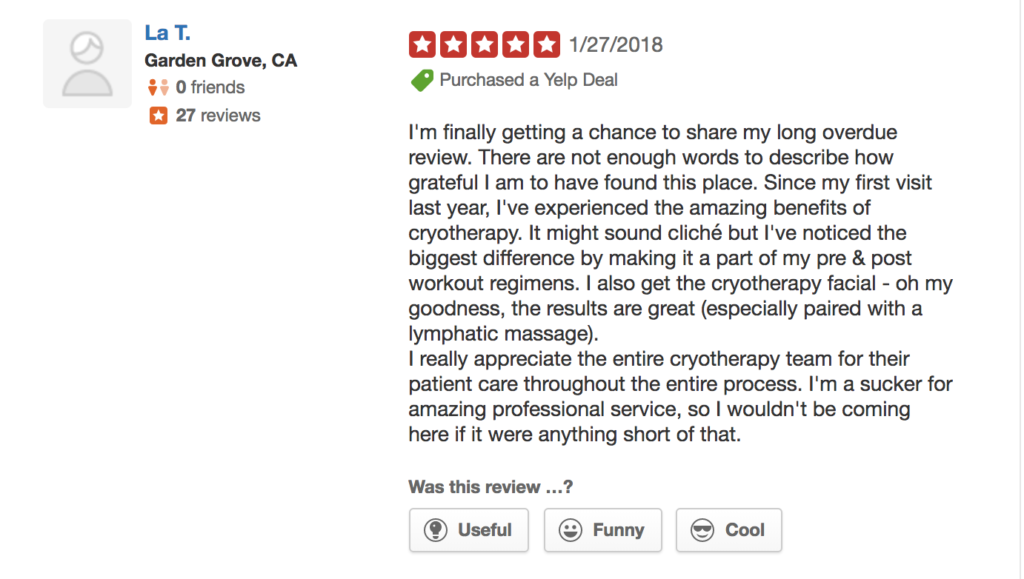 "
Kyle
 was awesome and talked to me the whole way through…it was so relaxing and my skin feels fantastic!"
Jenn C.
"I did 
compression therapy
 followed by full body cryotherapy and felt immediate increased mobility."
Carla E.
3621 W. MacArthur Blvd. #115 Santa Ana , CA 92704
Contact Us
3621 W. MacArthur Blvd. #115
Santa Ana , CA 92704
vic@cryospotoc.com
aida@cryospotoc.com
Phone: 949.940.8959
MON – FRI
10:00am – 2:30pm
4:00pm – 7:00pm